THE INFORMATION #981
FEBRUARY 23, 2018
Copyright 2018 FRANCIS DIMENNO
dimenno@gmail.com
https://dimenno.wordpress.com
The present generation will probably behave just as badly if another Darwin should arise, and inflict upon them that which the generality of mankind most hate—the necessity of revising their convictions. –Thomas Henry Huxley
WHEN THIS WORLD CATCHES FIRE
BOOK THREE: SAVAGE NOXTOWN
CHAPTER ELEVEN: PART SIXTY-FIVE: DAYS OF WRATH
"The great Earthquake put paid to any aspirations that San Franciscans may have had to build and live in a great world-class city. By then, the place had already seen better days. Say, but you should have visited down in Old Frisco back in the days of the Gay Nineties. Haw! Every Yellof along the Embarcadero was full of piss and vinegar, and doted over the antics of the painted whores who graced the stages of ballrooms and low dives alike. It sure beat hell out the pink tea recitals given over t' the Catholic Ladies' Aid Society!
"I tell you, Yob, back in those says, Frisco was wild, wild, wild. I still have yet to visit another place like it. Sure, the city has what it likes to style its 'elites,' many of them originally from the east coast, and those Yobs would fall all over themselves whenever a British accent was heard. But many of the denizens of San Francisco are the merest brutes. I hadn't been there more than two weeks when some Yob on a cable car offered me a whiff of cocaine. No doubt laced with knockout drops, so he could steal my coat as had all my ooftish sewn in the lining in case I got tangled up with the filth and needed some frog skins for the fall.
"Coarse practical jokes, you see, were the lingua franca of Frisco in the Gay Nineties. This sort of asinine frontier humor passed as great wit in those parts. And the Mexicanos had an even lower sense of humor. Laughing at a Yellof who'd just fallen down a manhole was the ne plus ultra of gaiety amongst them. Or laughing at a dockworker unloading bananas who got bit by a tarantula–that was always good for a belly-laugh. As I think I already mentioned, California in those days did not attract the best and brightest. No; mainly it was the cranks and misfits who streamed in. The sorts of people who would run out on a restaurant bill without a second thought. What the British like to call the cads, the sods, and the flaming rotters.
"Many of the people in that part of the country–especially in the central part of the state–come from the piney backwoods of the most rural areas of the deepest south, and they don't seem to know an awful lot about the power of soap and water. They can't read none; they sign their name with an X, and they believe everything the preacher-man tells 'em. It mostly ain't worth swindlin' them because they mostly ain't got nothing, though occasionally you can pinch their pay packet with the old Georgia Skin Game. Some of those hicks and country Younkers would walk into one of those conveniently located taverns which were actually wolf traps, and before they knew it they had bet a whole year's savings and lost it in as little as ninety seconds–Pow! Though many grifters pretended to give the sucker a 'sporting chance' to recoup his losses. It was actually a Chinaman's Chance–which was no chance at all. It works like this. The dealer deals you and your opponent your cards face up. You bet against an opponent and the dealer. What you're betting is that the next turn of the cards will match your opponent's face card. Quite naturally, any gambler worth his salt can deal from the bottom of the deck. Some card mechanics could probably make an Ace pop out and squirt water in your eye, if they felt like it. Don't ever–ever–ever get roped into 'a friendly game of cards' with anybody you haven't known for at least a year or more. Sure, they'll start out by suggesting you play for matchsticks, or crumbs of bread, or bits of paper. But before long they will say something like 'Hows about it we make it a little bit more interesting.' What that always means is that they want you to bet real money. You will never–never–never come out ahead in one of these so-called 'friendly games'" You will always be going up against people who have made a lucrative vocation of swindling would-be sports just like as yourself. I don't care how you do it, but when you encounter one of these gents, make any excuse you can to depart the premises, and in that way you may never fail to prosper. All you have to do to avoid being swindled is to remember this simple word: "No". When they say "Bet and be a man," all you have to do is to repeat this one lifesaving word in all of its various permutations. 'Sorry.' 'Not tonight.' 'Dass alright.' 'Turning in, Boss.' 'I'm out.' 'Non.' 'Nyet.' 'Niente.' 'Nix.' 'Nay.' 'Ixnay'. 'Nit.' 'Well, Sir…No, Sir–I don't think so.'
"The common rabble of the Central Valley, and most of the Bay area, why, they go no breeding and they got no taste, and they ain't never gonna have any. What can you do with such a bunch of goops, but to take their money and run for the border? Bah! A lot of them have never been more than ten miles from where they grew up. These uneducated bumpkins are filled with the asinine verities and rank superstitions of the cross-roads clown and small town idiot savant. They have money which they have accumulated through might and main, but no-one ever taught them about the finer things of life, and so they have no idea what to do with it, other than to squander it away on foolish card wagers, crooked games of chance, or ill-advised 'investments'. If squirrels guarded their nuts with such carelessness, within a couple of years the entire species would be extinct. More than any other, their definig trait is gullibility. They will believe anything, regardless of the paramount absurdity of it, providing that some authority they respect happens to be prating it. Some goofy preacher tells them they by dint of their predestinarian faith they are better than four Nigras and ten Chinamen balled up together, and they'll belive it. Tell them that there are heathens living on the moon as need your money so that missionaries can covert them to Christianity, and they'll hand the ooftish over in a hot minute. Tell them on Sunday that if Jesus were alive today he would drive an automobile, smoke a fancy cigar, and speak flawless American, and, why, the very next morning they will be repeating this mess of banana oil to their shape-up buddies on Cannery Row!"
"It is vexing indeed to be raised among such people; small wonder the brighter sparks of the younger generation invariably reverse the pattern of their forefathers' migration and head East, so at the very least they can soak up a little culture before heading back to California–the land of fruits and nuts; an elephant's graveyard of the intellect–where reason, logic, and rational sense all go to die."
1*SALUTATION
NICOLAE NEACȘU (Taraf de Haïdouks)
Balada Conducatorolui

2*REFERENCE
RACISM AGAINST ITALIANS
http://www.providencejournal.com/news/20180207/meme-racist-against-italians-prompts-call-for-providence-party-chairman-to-quit
3*HUMOR
My good friend Dennis Allen once speculated that you could get a really good band name or album title from the headlines in The Economist.
Let's see. "Guerilla Drones". Not bad….

4*NOVELTY
CHARLES MINGUS
LET MY CHILDREN HEAR MUSIC

5*AVATAR OF THE ZEITGEIST
T. TEXAS TYLER
My Dad Gave My Dog Away

That's nothing. Clark's father shot HIS dog into outer space.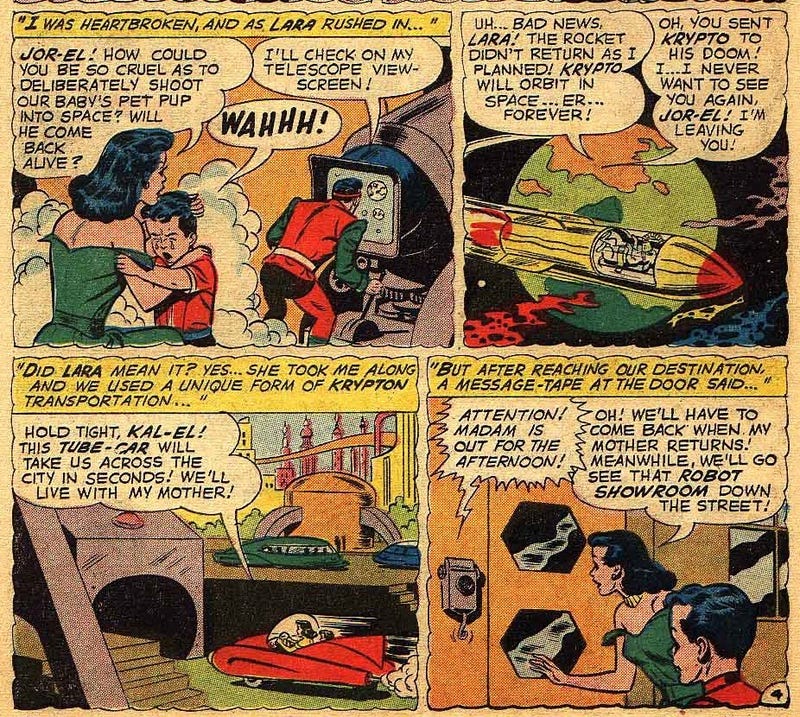 ALSO SEE:
SUPERMAN'S DOG: A HISTORY
http://www.slate.com/articles/arts/books/2013/05/superman_s_dog_a_history.html
6* DAILY UTILITY
DEAD GIRLS AND LIVE BOYS
That was, I believe, Earl Long who made that famous statement about dead girls and live boys.As recounted in the amusing book The Earl of Louisiana.
https://www.amazon.com/Earl-Louisiana-J-Liebling/dp/0807102032
7*CARTOON
JAMES WHITCOMB RILEY
LITTLE ORPHANT ANNIE
https://www.poets.org/poetsorg/poem/little-orphant-annie
8*PRESCRIPTION
PROBLEMATIC LYRICS ARTISTS DISAVOW
https://www.theguardian.com/music/musicblog/2018/feb/08/katy-perry-i-kissed-a-girl-problematic-lyrics-artists-disavow
9* RUMOR PATROL
pryor + brando = TRUE LOVE
https://www.theguardian.com/film/2018/feb/08/richard-pryor-and-marlon-brando-were-lovers-pryors-widow-confirms
10* LAGNIAPPE
BITCH MAGNET
NAVAHO ACE

11*DEVIATIONS FROM THE PREPARED TEXT: A REVIEW OF OTHER MEDIA
THE DOUCHE CHILLS 4: MICHAEL JACKSON RESPONDS TO HIS CRITICS
MICHAEL & JANET JACKSON
SCREAM
I suppose that if I were a pedophile, I wouldn't want people questioning me either.

12* CONTROVERSIES IN POPULAR CULTURE
Q: Grandma, why is there black history month, but no white history month?
A: Why child, haven't you heard? EVERY month is white history month!